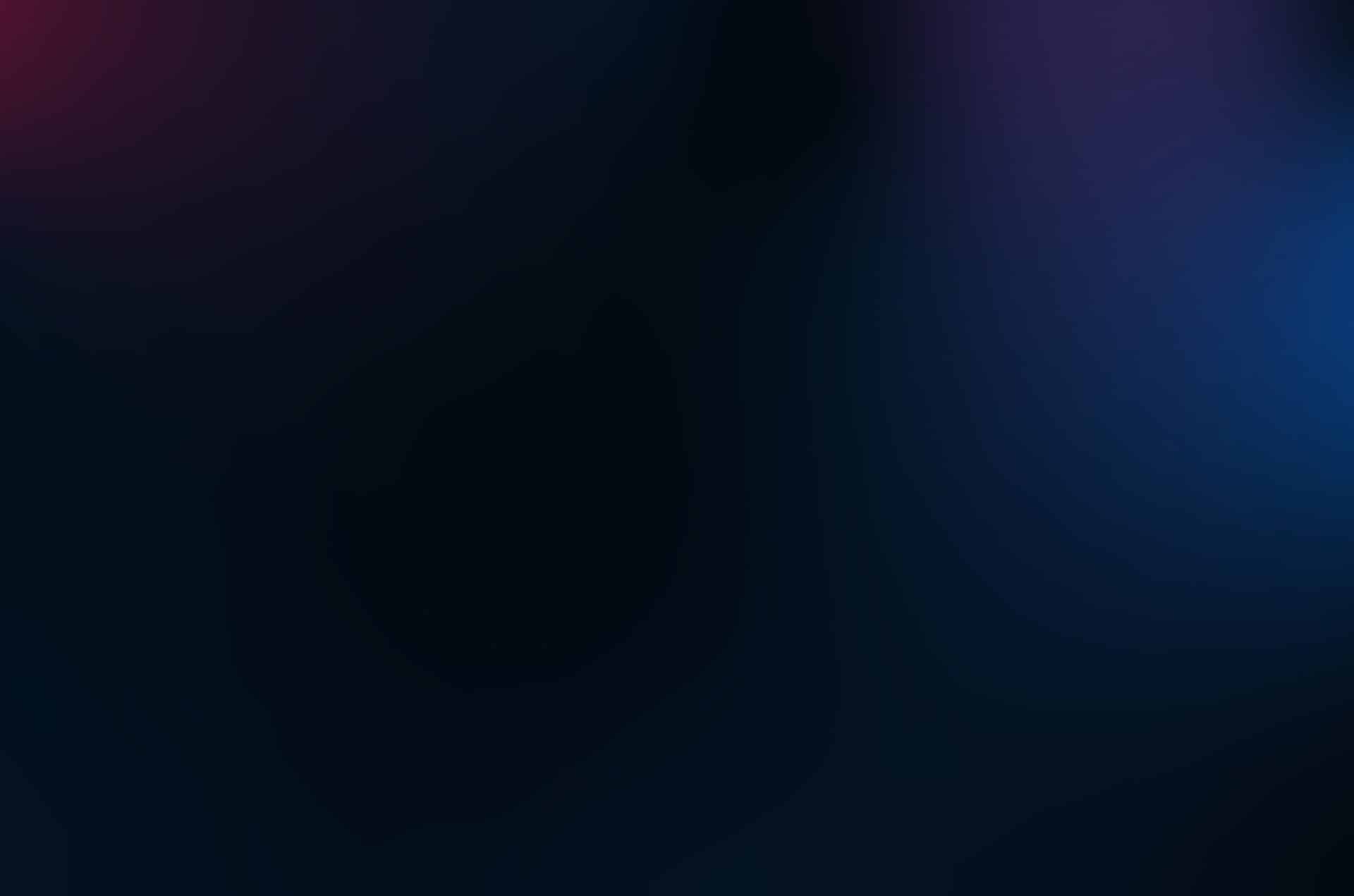 Making the internet safer for everyone
Our Vision
Every inbox receives only verified mail
About Us
Founded in 2018, Sendmarc was born from the simple desire of its founders, Sam Hutchinson, Keith Thompson and Sacha Matulovich to help make the internet safer. The trio wanted to make it normal for people to have complete confidence, when communicating, transacting and connecting, that the email they received was in fact the 'real thing' and not sent by an impersonator, imposter or fraudster.
We have purposely pursued a single product focus so that all our energy is directed towards building the best engineered, easiest and fastest to deploy product. This approach also enables us to concentrate on rapid innovation and iteration to make our product always better than any other on the market. And it ensures that our customers receive real expertise from a team who are fully committed to guaranteeing that only real emails from our customers will reach an inbox.
Sendmarc is helping make the internet safer for everyone and restoring user trust, by helping make the inbox a safer place.
What we do
Sendmarc makes sure every email received that has your name is the real thing
Sendmarc ensures that your most important business communication tool will be the safest guardian of your reputation, email will arrive where you want it to, and your name is continually protected from fraudulent use through proactive monitoring of your email ecosystem.
Using Sendmarc what arrives in an inbox is always the real thing. You and your reputation have guaranteed protection from impersonators, fraudsters and attackers. You can be fully confident that any email received bearing your identity has been verified as authentic.
Sendmarc identifies real email and stops fake emails so you don't have to worry.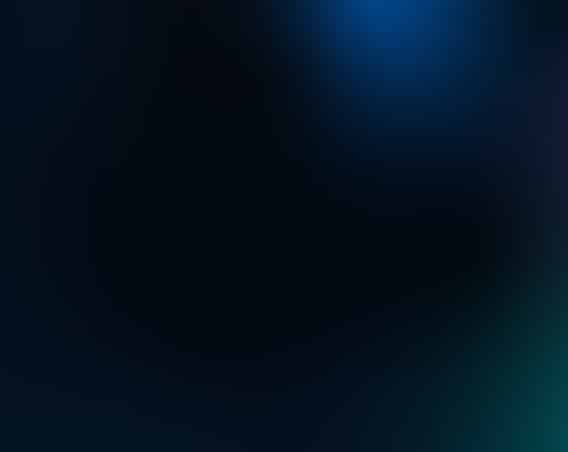 Protection
Helps protect employees, partners, suppliers and their reputation from fraudulent email activities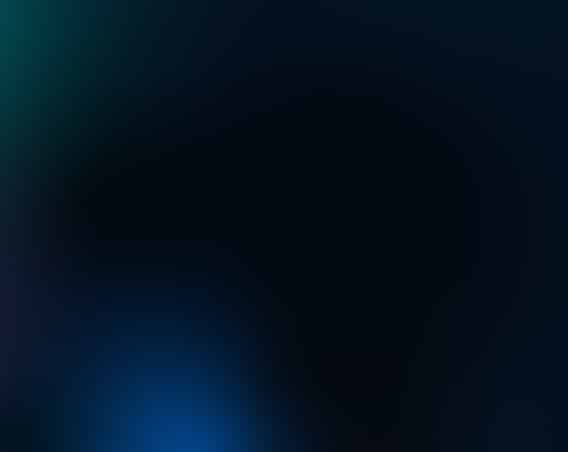 Trust
Improves trust in emails that bear your name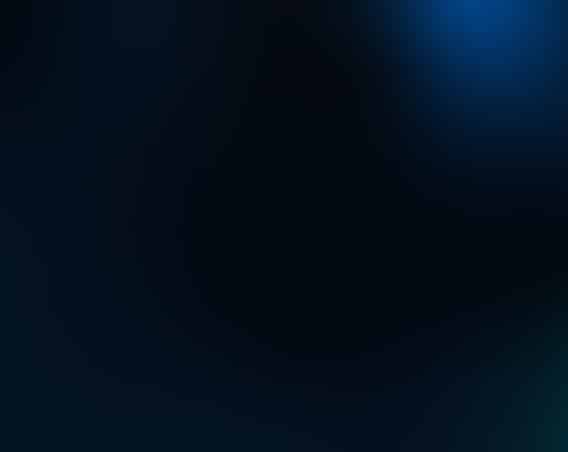 Insight
Gives insight to all email usage of your name – both fraudulent and legitimate – and have control over what happens to the email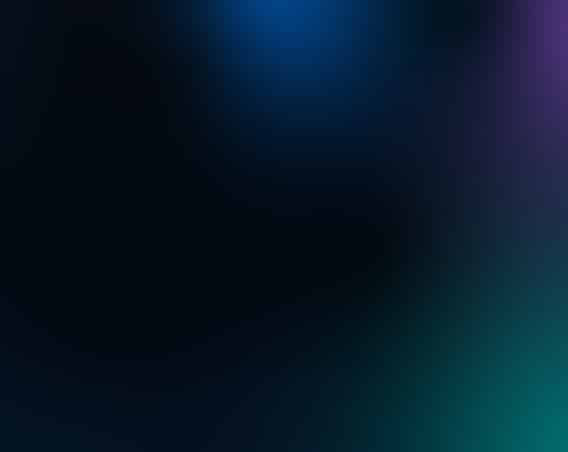 De-risk your email
De-risks your email environment and reduces the operational, financial and reputational costs associated with fraudulent activities
Our values
Care for Team, Work & Customers
Listen with an open mind and learn from everyone
People before process & systems
Welcome diversity of ideas, opinions and perspectives
Champion openness, honesty and transparency
Focus, Flow & Happiness
Trust, support and respect each other
Get fast & continual feedback
Work and grow together
Recognise others' strengths
Shared responsibility to foster a positive, happy and inspiring environment
Mastery & Everyday Improvement
Question convention
Explore with genuine interest
Challenge the status quo
Be open to new experiences & ideas
Solve for change
Seek out knowledge
Continuously improve your own performance
Simplicity & Autonomy
Chase daily improvements
Don't wait
Tackle challenges
Share and learn from the good, bad and ugly
Execute with intensity
Find opportunity
Psychological Safety
Care about your work
Hold yourself and others accountable
Unlock your and others' potential
Honour commitments & manage expectations
Stretch your creativity
Make what you do matter and have an impact
Provide fanatical support
Team
Every person counts when making the internet safer
Brains. Passion. Creativity. Humour. Naughtiness. Purpose. Focus.
Engineers. Architects. Writers. Developers. Analysts. Administrators. Marketers. Salespersons. Creators. Builders. Designers. Cooks. Sportspeople.
We are a diverse, inclusive and talented bunch of individuals. Together are working to make the internet safer.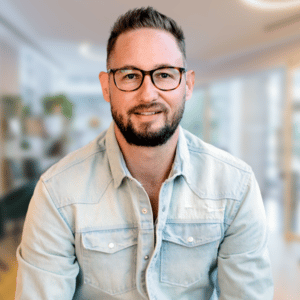 Ruoall Chapman
Senior Project & Implementations Engineer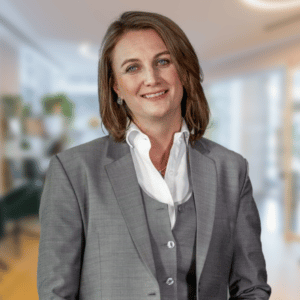 Adri van Aardt
Business Development Manager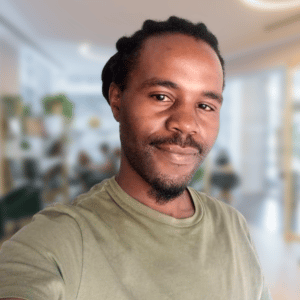 Xolani Ngobeni
Implementations Engineer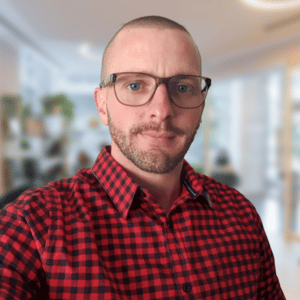 Andre Terblanche
Implementations Engineer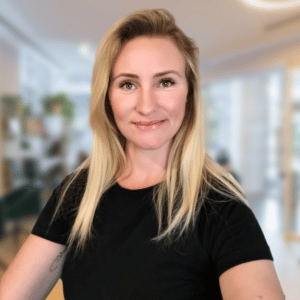 Ashleigh Holmquist
Account Manager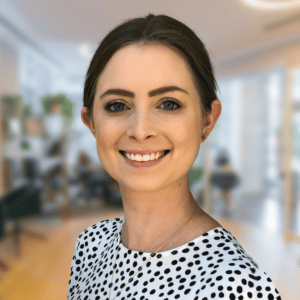 Victoria Frere
Sales and Channel Co-Ordinator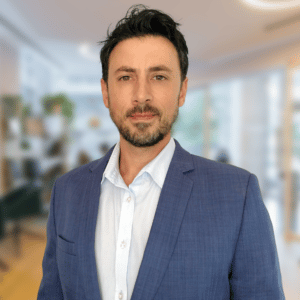 Filipe Guedes
Business Development Manager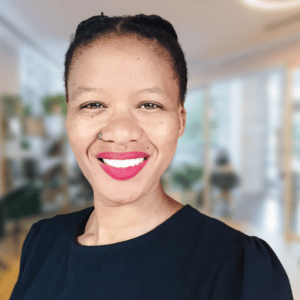 Pinky Legwete
Sales & Channel Co-Ordinator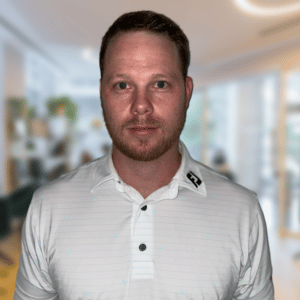 Terence Archibald
Business Development Manager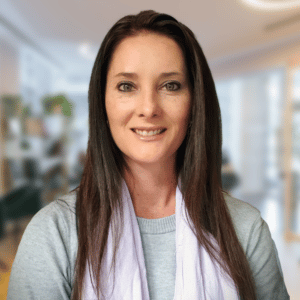 Julie Lourens
Channel Operations Manager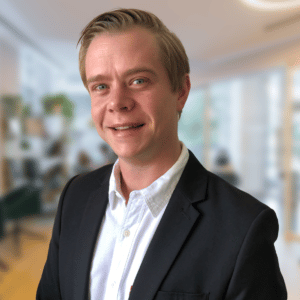 Stephen van der Merwe
Business Development Manager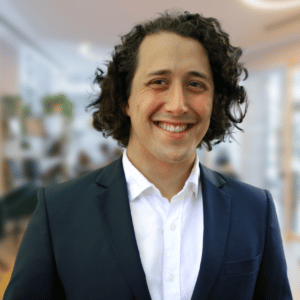 Matthew Pike
Junior Software Engineer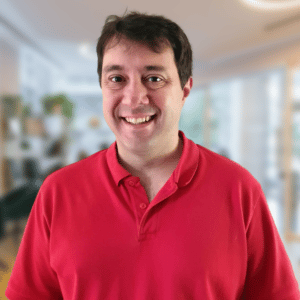 Nicholas Grigoriadis
Senior Software Engineer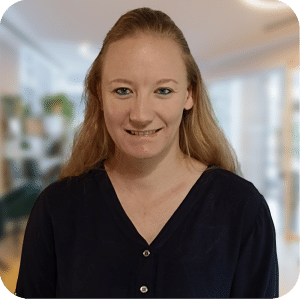 Bianca Kloppers
Company Co-Ordinator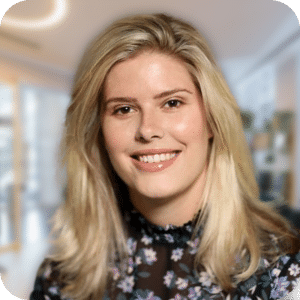 Bianca Engelke
Business Development Manager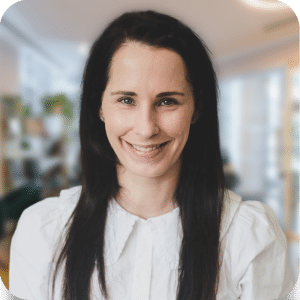 Carmen du Plooy
Business Development Manager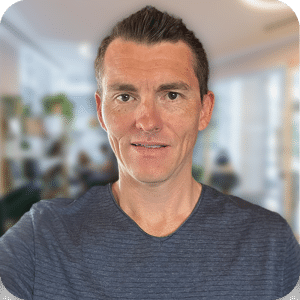 Devon Bosch
Implementations Engineer
Lindsay Blackie
Business Development Manager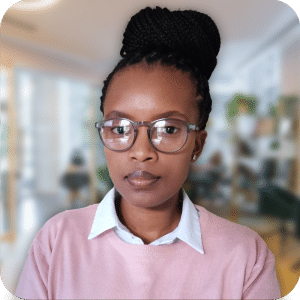 Nontsapho Mthembu
Project & Implementation Engineer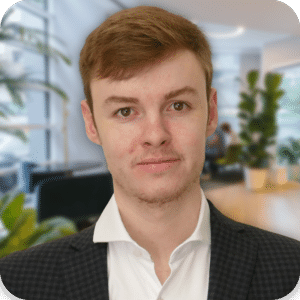 Brian Goosen
Project & Implementations Engineer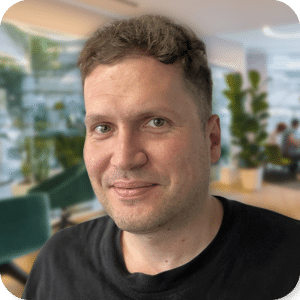 Lyall Salkinder
Senior Software Engineer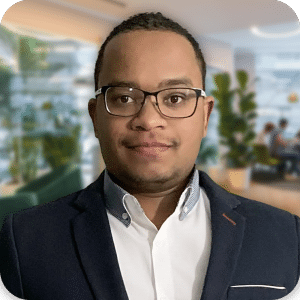 Douglas Lebatie
Sales Co-ordinator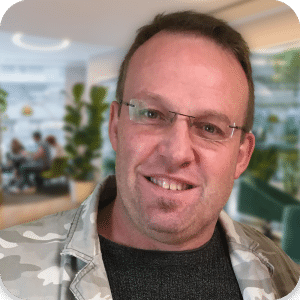 Jaco Uys
Senior Product Engineer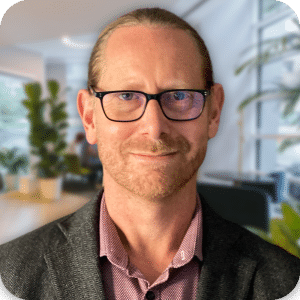 Zayne Upton
Partner Integration Lead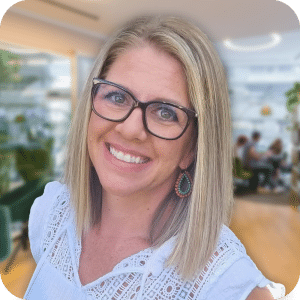 Nicky Meintjes
Partnership Manager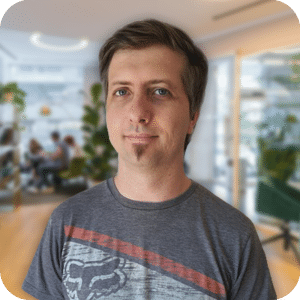 Tim Elston
Software Engineer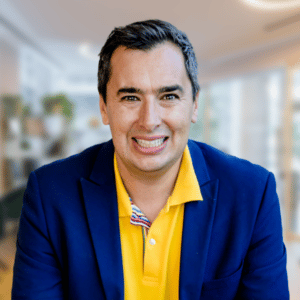 Sam Hutchinson
Co-founder and Chief Executive Officer
An engineer and entrepreneur, Sam is one of Sendmarc's three co-founders.
It was back in 2004, straight out of university that he officially opened his first business, although he had in fact started the company in his second year at university. Originally called Prefix Technologies, it was later renamed Everlytic and acquired by a strategic investor in 2016.
For Sam there wasn't any other option but technology as his industry of choice to work, having been obsessed with computers from childhood.
His passion for tech has grown stronger over the years, especially with it becoming more and more a part of everyone's daily life.
In 2018 Sendmarc was born and having secured funding, the founding team set about building a business that would provide technology to make the internet a safer place.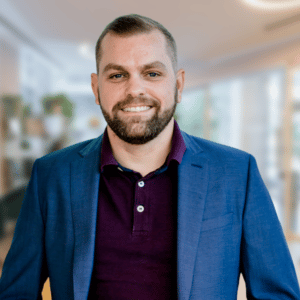 Keith Thompson
Co-founder and Chief Technology Officer
Keith is one of Sendmarc's three co-founders and he likes building stuff.
Before founding Sendmarc and then spending six months creating our product and making it launch ready, Keith was at Everlytic building an enterprise-grade email, mobile and social communication platform.
Keith and Sam started working together back in 2005, when straight out of university he joined Prefix Technologies as a junior developer. Together they went on to build Everlytic
Having built Sendmarc 1.0, Keith and a brilliant engineering team are creating Sendmarc 2.0 bringing the next level of automation, intelligence and user experience to our product, so that the internet can be safer for everyone.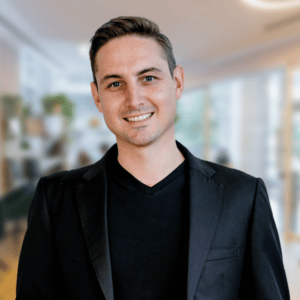 Sacha Matulovich
Co-Founder and Chief Strategy Officer
Serial entrepreneur Sacha has founded companies in the media, telecommunications, technology and financial services industries over the past two decades. SENDMARC is his most recent venture, where he is one of three co-founders.
He founded his first company, Re:public Media Group in 2004, and is a founding partner in Birthmark Video and Telviva.com, all of which have been extremely successful.
Sacha, has extensive experience building businesses, defining strategy, developing and growing partnerships and creating 'frictionless experiences". At Sendmarc he helps bring all these parts together so we can be the best we can, and take the best route to where we want to go: making the internet a safer place.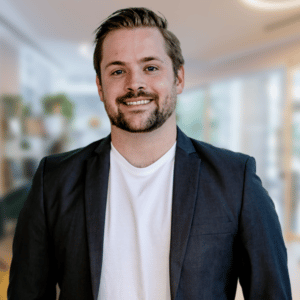 Kieran Frost
Chief Operating Officer
Kieran has always worked in the technology sector and in roles that involve cross-functional understanding, working and execution to deliver on a company's strategy.
He joined Sendmarc in 2020 bringing with him over 10 years 'experience of research analysis, product management and solutions consultancy.
Having worked with companies such as IDC Research (International Data Corporation), Internet Solutions, Dimension Data, and CSI Africa, Kieran's understanding of the tech sector at a macro level is complemented by his micro perspective of software businesses at the operational level.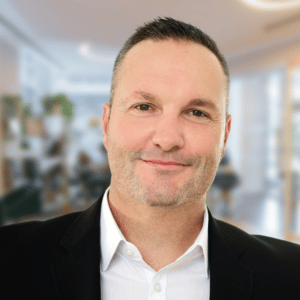 Jason Roos
Chief Sales Officer
When customers are involved, you will find Jason there – listening, solving, sharing and delivering on promises.
His experience speaks volumes, and at the centre of every sales, partnership, channel, alliances and business development role he has held, is the best interest of customers.
His career has seen him hold senior leadership positions at world leading technology companies such as Mimecast, Hitachi Vantara and Internet Solutions/Dimension Data.
Jason joined Sendmarc in 2019 and is building a sales team and partner channel so that more customers can access Sendmarc's product and with each additional customer using Sendmarc the internet becomes a safer place for everyone.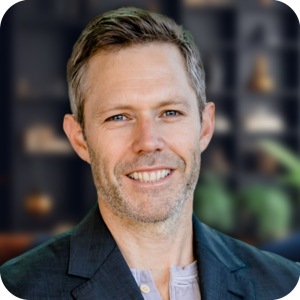 Richard Rose
Consultant Chief Financial Officer
Richard is a highly successful finance professional passionate about technology and helping small businesses.
Through his role at Edge Growth he has experience in financial management, raising capital funds, investment modelling and helping businesses scale. In a consulting capacity, Richard brings an external advisory perspective to our finance function, as well as operational capability and expertise.
Richard holds a Bachelor of Business Science from University of Cape Town and is a Chartered Financial Analyst.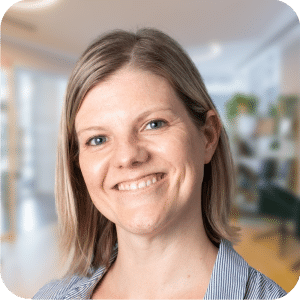 Karyn Strybos
Marketing Manager
Karyn is a dynamic and results-driven marketer with over 18 years of experience in both agency and corporate settings, building strong relationships and developing successful marketing campaigns is her game.
Specializing in digital marketing, she thrives on creating and executing strategies using channels such as SEO, PPC, social media, email marketing, and content marketing to name a few.
Working at Sendmarc
We can tell you what we think is great about working at Sendmarc, including our shared purpose to make the internet safer, the hands-on, roll up your sleeves approach we all have, our excitement that we are building something truly great, we are constantly challenging ourselves, each other and our customers so that everyday we are better than we were yesterday.
What our employees say
It's like a family
"Working at Sendmarc is like being part of a family. We laugh together, we cry together, and as cliché as that may sound, we all share a common goal in making the internet a safer place. This gives me purpose, knowing that what we do actually makes a difference in our customers lives. Oh and working from home is also a great perk!"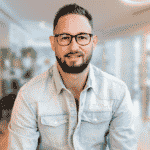 Ruoall Chapman
Senior Project & Implementations Engineer
A really supportive team
"Every day I feel inspired by our leadership to do great things and grow. Sendmarc has a great culture and a really supportive team."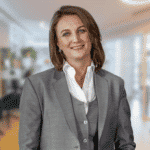 Adri van Aardt
Business Development
Loving and caring culture
"Loving and caring for one another is culture. It's an honour to be here. We don't see ourselves as colleagues but as family"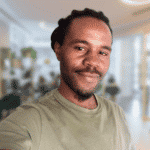 Xolani Ngobeni
Implementations Engineer
We all have the same goal
"Working with a team of industry veterans makes my job easy, we are all problem solvers and solution architects, we work towards the same end goal of making the internet a safer place"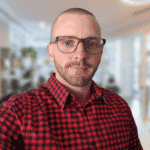 Andre Terblanche
Implementations Engineer
Always happy to lend a helping hand
"Working at Sendmarc is nothing short of fantastic, it's great to wake up every morning knowing we're going to keep our clients safe. A dynamic, passionate team who always lend a helping hand and have a great sense of humour."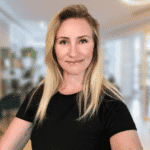 Ashleigh Holmquist
Account Manager
Dynamic collaboration
"Sendmarc is a special place, I love working with an incredibly dynamic and collaborative team! Really value the inspiring and supportive leadership team"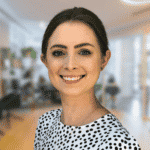 Victoria Frere
Sales and Channel Coordinator
Creating valuable engagements
"A place I get to do something important by having the freedom to create valuable and meaningful engagements, and having fun while building this amazing business!"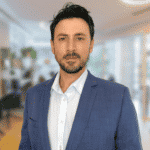 Filipe Guedes
Business Development Manager
Success via teamwork
"One of the formulas to success is teamwork, and that's what the Sendmarc team embodies. We work towards a common goal, always have each other's back and that's one of the many reasons I love working here"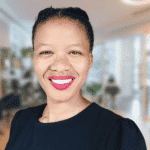 Pinky Legwete
Sales & Channel Co-Ordinator
Inspiring leadership
"I truly love working with each and every single team member at Sendmarc, I wake up looking forward to my working day😊  The positive and inspiring leadership at Sendmarc drives me to be better every day!"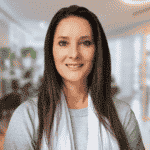 Julie Lourens
Channel Operations Manager
Flexibility and ownership
"Fantastic culture, incredible people all working toward the same goals inspired by our exciting mission. I love the flexibility and ability to make my own decisions that best suit my clients and give them the best service possible for their businesses"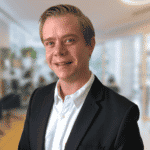 Stephen van der Merwe
Business Development Manager
Always supportive
"Incredibly supportive team atmosphere, the work is challenging and rewarding."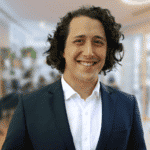 Matthew Pike
Junior Software Engineer
Great colleagues
"It's great to make the internet safer with a great product and great colleagues!"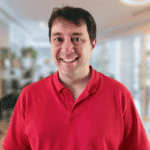 Nicholas Grigoriadis
Senior Software Engineer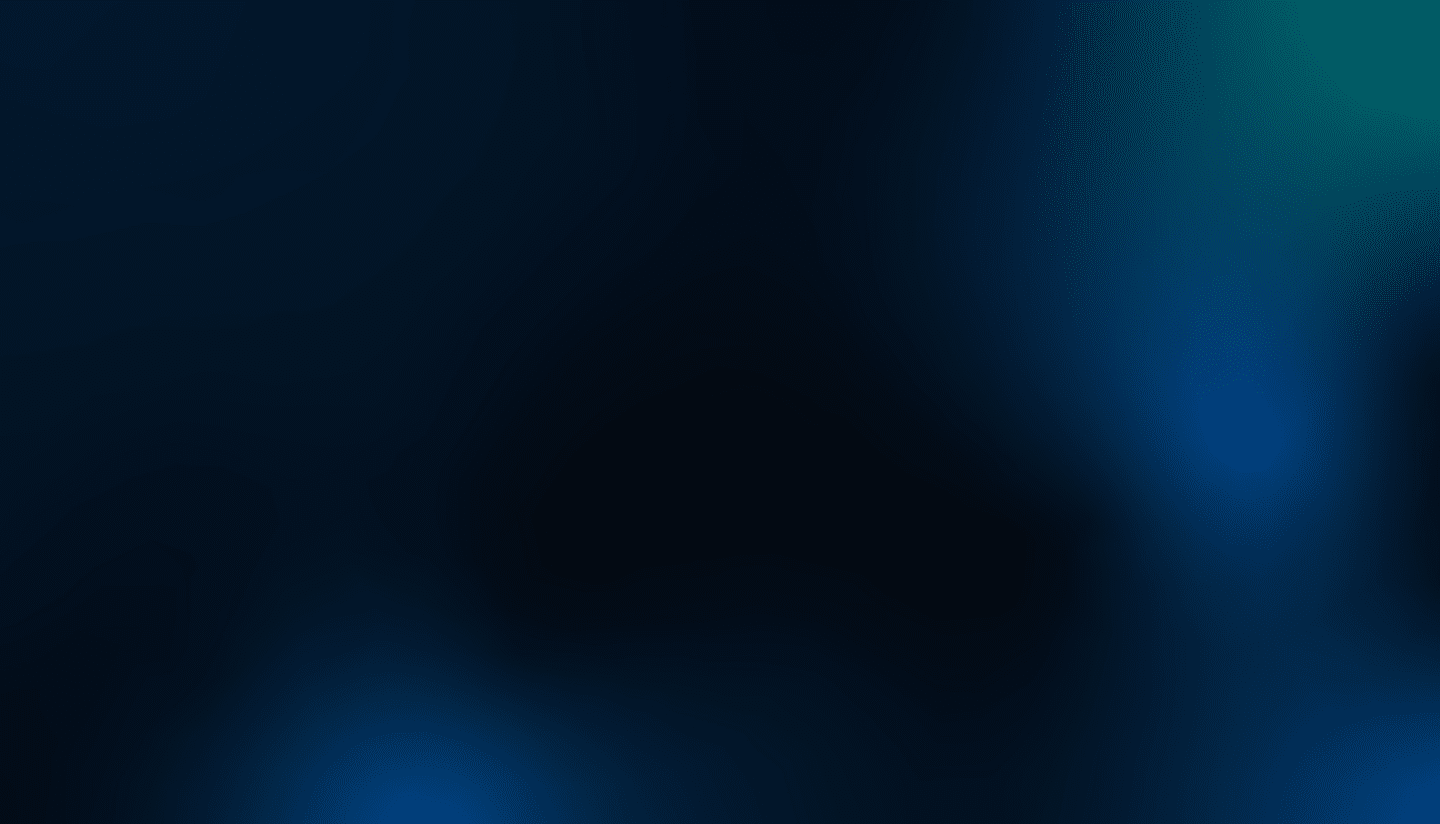 A global force for internet safety
At Sendmarc, we stand at the forefront of the worldwide battle against email fraud, dedicated to strengthening digital communications and safeguarding businesses across the continents.
Find us at the following locations:
North America
221 W 9th St, Wilmington, Delaware, 19801
Canada
100 King Street West, Suite 5600, Toronto, Ontario M5X 1C9
Netherlands
Barbara Strozzilaan 201 1083 HN Amsterdam
South Africa
16 Baker Street 10th Floor, Firestation, Rosebank, Johannesburg, 2193
Argentina
Ciudad Autónoma de Buenos Aires