At least 88% of small and medium enterprises use or plan to use MSPs, and only
those that can align themselves to dynamic customer needs will thrive in this new era.
So what does this mean for MSPs? It implies that diversifying their offerings is more important than ever. MSPs must understand their customers' needs and offer solutions that meet those needs. They must be able to identify new trends and opportunities and be willing to invest in innovative technologies and services to beat the competition.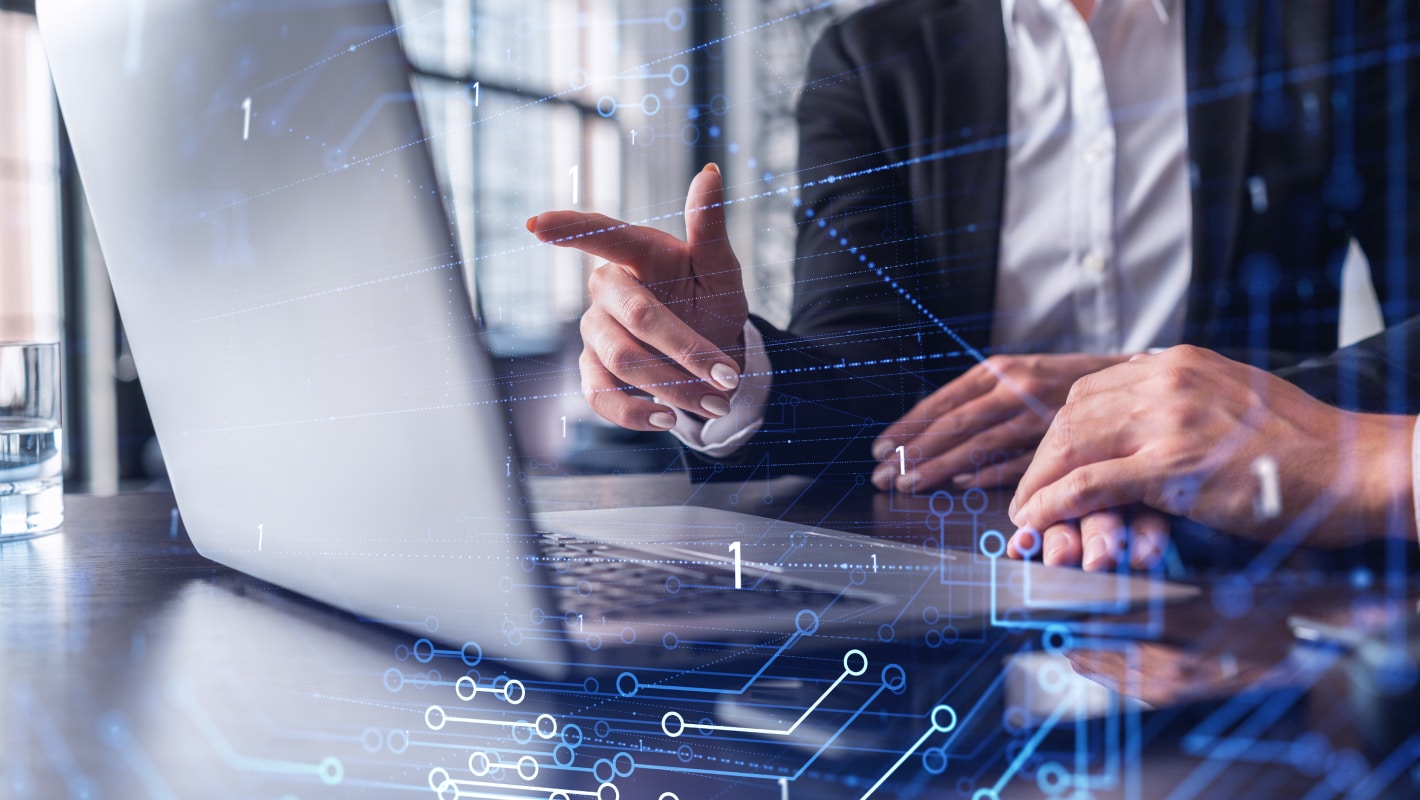 Customers are becoming more familiar with the MSP model
and are demanding more from their partner of choice.
What businesses need from MSPs is changing
Historically, much of the business of MSPs was around on-prem IT infrastructure. However, many companies are moving from on-prem IT to cloud solutions. Successful MSPs are changing their practices to help businesses navigate this new cloud world as there is an increasing concern surrounding cybersecurity.
MSPs are critical to the future of business
MSPs play a critical role in managing the tech infrastructure of businesses of all sizes. The job is only getting harder as the technology a business needs to deploy to succeed today overwhelms many businesses. They are specialists in their business, not technology, and there is a growing skill gap with too much tech and not enough technologists. MSPs are needed to fill this gap.
Diversifying your offering with DMARC
DMARC (Domain-based Message Authentication, Reporting and Conformance) is the solution that MSPs need to differentiate their offerings and protect their customers from cyber threats.
The DMARC software market is predicted to grow at a Compound Annual Growth Rate (CAGR) of 13.6% by 2030.
This makes DMARC an excellent opportunity for MSPs to diversify their offerings and provide valuable services to their clients.
Cybersecurity is a huge potential growth area for MSPs, but many infosec solutions don't translate well to MSP deployment. Sendmarc offers DMARC solutions designed to enhance MSP offerings, while providing efficient product onboarding, implementation (where needed) and enhanced service delivery.
By adding DMARC to your list of services, you will be helping your customers protect their brand reputation, increase email deliverability, reduce the risk of email fraud, while also boosting your bottom line.
What are the benefits?
There are several benefits of diversifying your offering with DMARC as an MSP:
Improved email security — DMARC helps protect your clients' email domains from phishing attacks and other forms of email-based threats, which can lead to compromised data, financial loss, and damage to their reputation.
Differentiation — Offering DMARC as a service can help you differentiate yourself from competitors by providing additional value to your clients.
Client retention — By helping your clients improve their email security posture with DMARC, you can increase client satisfaction and retention.
Compliance — Many organizations are required to comply with security regulations, such as HIPAA. DMARC services enhance security and prevent customers from disclosing protected information.
Analytics — DMARC provides valuable analytics and reporting that can help your clients understand their email traffic and identify potential security threats.
Become a Sendmarc partner
As the managed services industry evolves, MSPs must find ways to differentiate themselves and add value to their customers.
Why consider Sendmarc as your DMARC provider?
Our platform is designed specifically with MSPs in mind, making it an ideal solution for your needs.
With its user-friendly and intuitive interface, using Sendmarc is easy and hassle-free.
We provide training and support to ensure you can effectively utilize our platform to its fullest potential.
You can choose between co-selling and implementation or self-management, giving you the flexibility to implement Sendmarc in the way that works best for you.
Our platform offers revenue protection and retention, as businesses rely on their MSPs to stay protected.
Contact us today to learn more about how you can become a partner. By choosing us, you can be confident in your ability to protect your clients effectively.